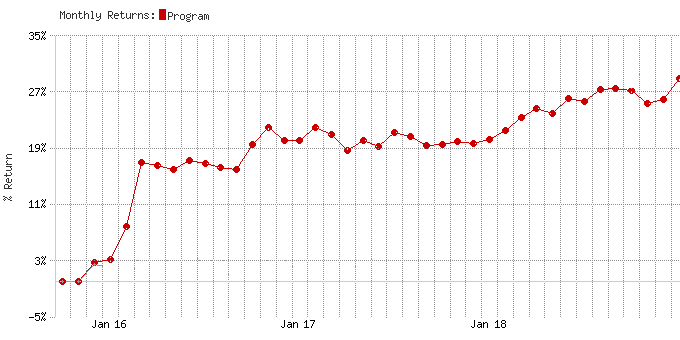 Hundreds of strategies, with low correlation. Very small drawdown, very small market impact, very large capacity.
Very small, or even tiny weights are distributed to each strategy, according to their historic performance and their potential highest possible risk.
Relatively very small position is established against each trading signal based on different strategies.
Extremely low margin percentage, due to maximum consideration of disaster protection. This program is designed to be capable of easily handle a disaster like 911, 2008 crash, or 2010 flash crash.
Higher gain potentiality in bear market, due to specially designed protection in worst market situation, and robot trading's intrinsic advantage against human being in bad mood and annoying situation.
This program seeks long-term probability win in an extremely or even excessively protective mode, therefore, the Advisor reserves the right to maintain significant amounts in cash.
Investors aiming for high annual return may provide a written request to use up to 400% leverage. However, investors shouldn't rely on past performance to judge future returns.