Volatility Strategy has always high Sharpe Ratio, high Returns due to its intrinsic character of earning risk-premium.Different to other comparable volatility products, we outstand on the below aspects:
Tail-risk is quarantined. We control max 10% tail-risk in any black-swan event, even in sudden il-liquidation.
Return Optimized, we expect an annual 15~20% return in average years.
Shorter recovery period after a market crash event. After hit by recent Feb 2018 crash, our return has been fully recovered upon 6 months, while Citibank, Goldman Sachs similar products are still in the sideline up till now.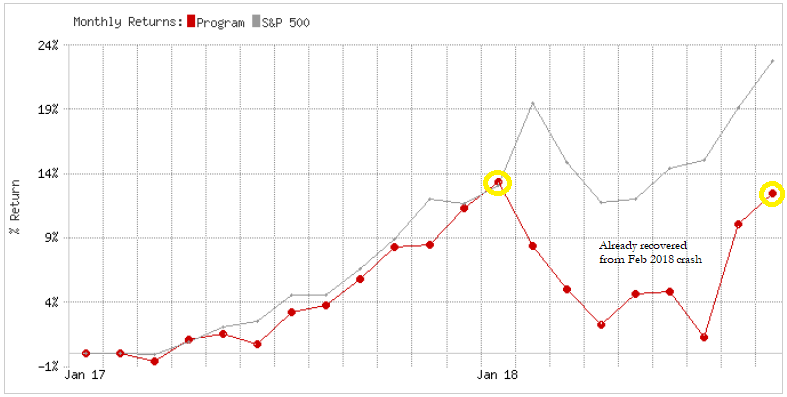 Compared with: