Option-selling strategy has always high Sharpe Ratio, high Returns due to its intrinsic character of earning risk-premium. However, most of them could be hit hardly in extreme market condition. Different to other comparable volatility products, we outstand on the below aspects:
Tail-risk is quarantined in black-swan event, even in sudden il-liquidation.
Return Optimized, we expect about 15% annual return in average years.
Shorter recovery period. After hit by Feb 2018 crash, we recovered in 6 months, as Citi/GS similar products were on the sideline up till Sep 2018. We recovered about 37% in one month after being hit again in Oct 2018 while Citi/GS on the low.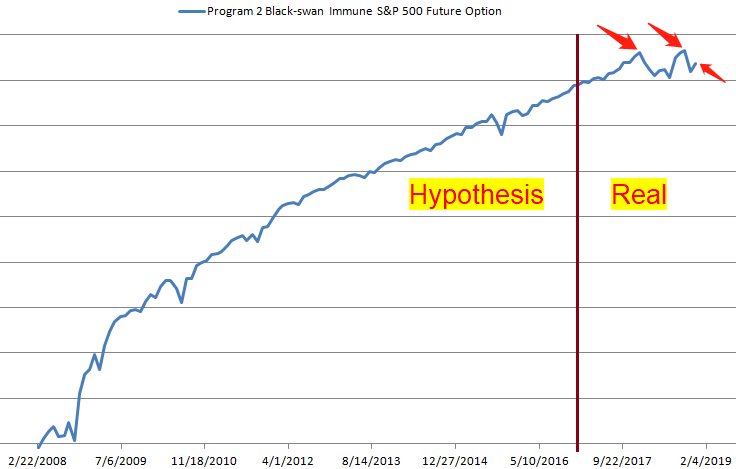 Compared with: